Director of UNIDO Shanghai Global Science and Technology Innovation Center attended and addressed during 2020 Zhangjiagang International Hydrogen Professionals Summit
2020-07-16
JULY 10, organized by Zhangjiagang Human Resources and Social Security Bureau together with Pegasus Brigade Group, the "2020 Zhangjiagang International Hydrogen Professionals Summit" was successfully held with domestic and international leading-edge IUR manpower on hydrogen energy. More than one hundred hydrogen energy technology leading researchers, representatives of leading industry companies, well-known university academics, members of authoritative academic organizations, hydrogen energy innovation and entrepreneurship teams and other high-end talents gathered in Zhangjiagang to exchange insights into the industrial opportunities, grasp policy trends, connect high-end resources and hydrogen energy talents, to work together to empower Zhangjiagang's hydrogen energy development.
On the morning of the event, organized by the municipal government of Zhangjiagang as the host unit, a group of hydrogen experts and scholars, venture capital investors, innovative hydrogen project entrepreneurs and hydrogen professional media personnels joined the field trip to Zhangjiagang hydrogen energy industrial park and relevant enterprises. In the afternoon, the participants exchanged views on the development prosper of Zhangjiagang on hydrogen energy via keynote speeches, round table dialogues, cloud dialogues and cloud road shows. Nearly one hundred media such as Xinhuanet, People's Daily, CCTV and six live streaming platforms including CCTV News Client, Tencent News and Phoenix News reported/broadcasted the event on and offline, to share real-time highlights from the hydrogen summit.
"This summit is not only a display window for hydrogen energy, but also a platform for deepening cooperation and exchanges. It has far-reaching significance to accelerate the development of hydrogen energy portal industry, to form a comparative advantage of talent competition in hydrogen energy industry, and to build China's hydrogen port", said Wang Genxiang, director of the Shanghai Global Science and Technology Innovation Center (SGSTIC) of the United Nations Industrial Development Organization(UNIDO) in his speech. He also stressed that: SGSTIC will make available its international resources and talent resources, to promote the upgrade of the new energy fields and contribute to the development of the hydrogen energy industry.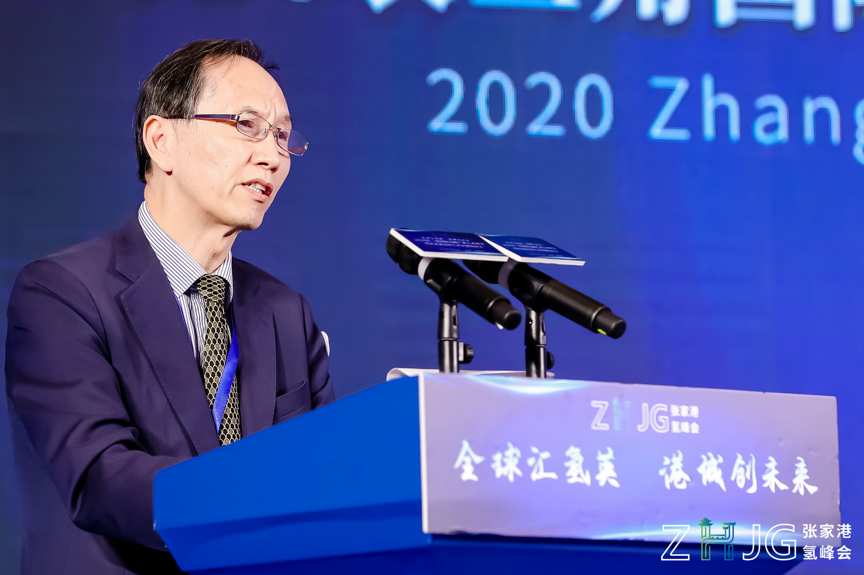 Previous:Director of UNIDO Shanghai Global Science and Technology Innovation Center attended the Nanjing and Paris Partnership Innovation Cooperation & the third Sino - France Innovation and Development Conference
Next:UNITAR-CIFAL Webinar on: Management Practices for Safer Roads Toolkit successfully held