UNITAR-CIFAL Webinar on COVID-19: Practical Experiences from the Asia Pacific successfully held
2020-04-17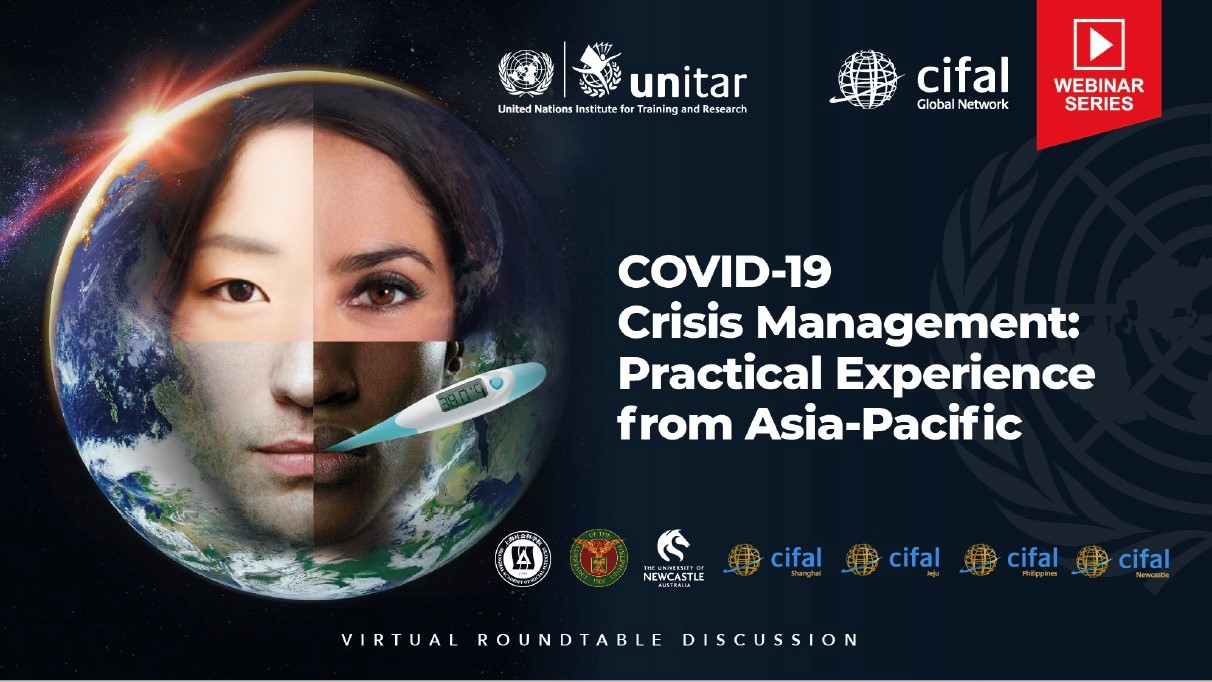 16 April 2020, organized by United Nations Institute for Training and Research (UNITAR), co-organized by UNITAR CIFAL Asia Pacific Network, a webinar on COVID-19 was successfully held. Representatives from CIFAL Shanghai, CIFAL Jeju, CIFAL Philippines and CIFAL Newcastle together with scholars from Shanghai Academy of Social Sciences, the University of Newcastle, and the University of Philippines had a fruitful discussion regarding experiences in Asia-Pacific region against COVID-19.
The main objective of the webinar was to provide an overview about different public policies being implemented in the crisis management of the COVID-19 pandemic, in the area of public health policy, economic impact, cybersecurity threats, and communication management.
Director WANG Genxiang from CIFAL Shanghai participated in the webinar and outlined the current situation in China. Dr. Zhan Yubo from the Institute of economics, Shanghai Academy of Social Sciences was invited to share the impact of COVID-19 on China's economy and relevant countermeasures. Alex Mejia, Director of UNITAR CIFAL global network, chaired the webinar and commend China for its timely and efficient handling of the crisis. At the end of the webinar, Alex called on all participants to act together to address the impact of pandemic and to care for the vulnerable.
Previous:2019 China Interpreting Contest Final held in Beijing
Next:Director of UNIDO Shanghai Global Science and Technology Innovation Center attended the Nanjing and Paris Partnership Innovation Cooperation & the third Sino - France Innovation and Development Conference