The opening ceremony of Seminar on Emergency Communication Construction of Nepalin 2018 is held in Shanghai
2018-05-23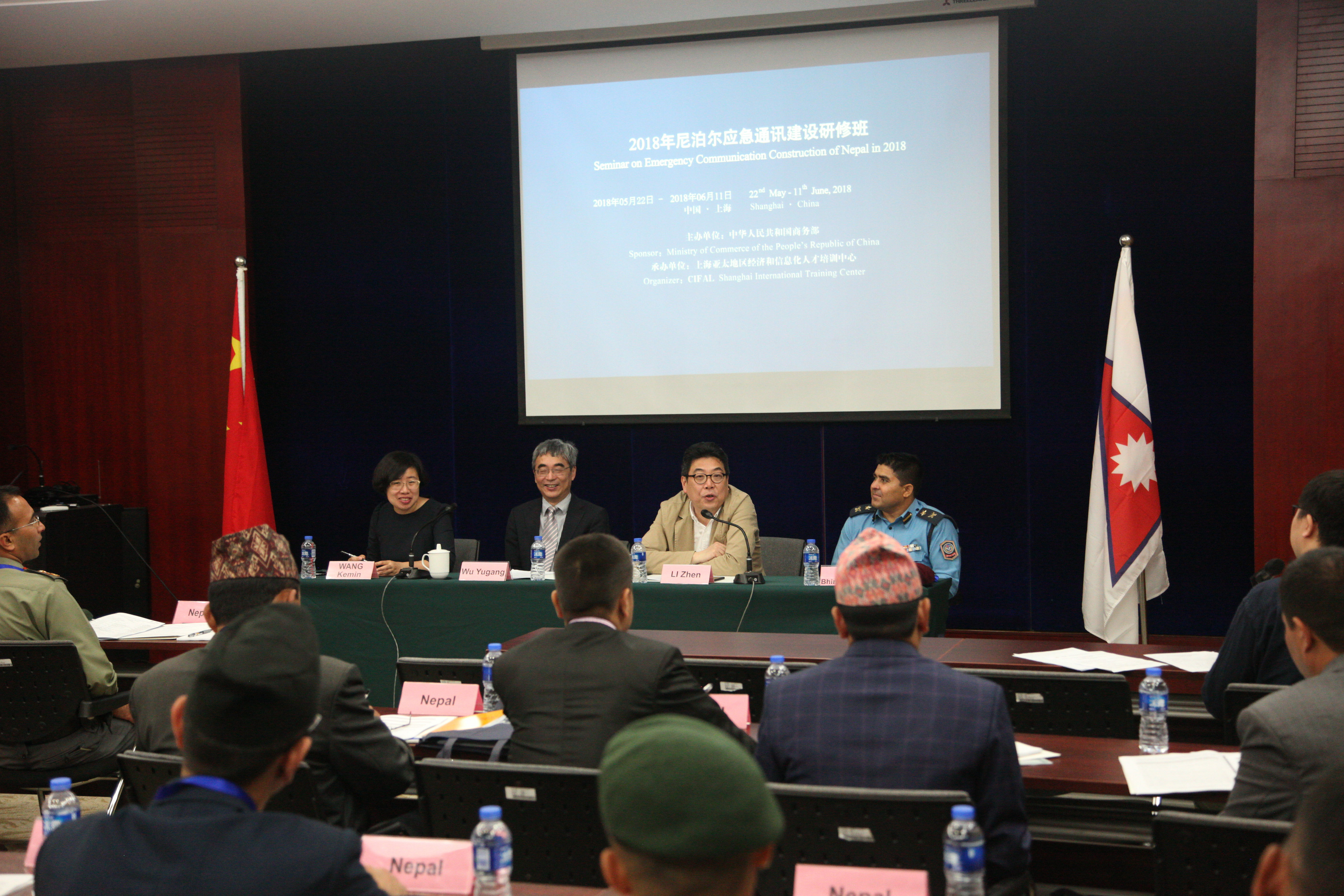 The opening ceremony of Seminar on Emergency Communication Construction of Nepalin 2018 is held in Shanghai on 22nd May,which is Sponsored by the Ministry of Commerce of China and organized by CIFAL Shanghai International Training Center.
Firstly, Standing Deputy Director of Cifal Shanghai, Mr. Wu Yugang delivers the speech on behalf of CIFAL Shanghai. He expressed the warm welcome to the participants. And He made a simple introduction of CIFAL, including main achievements of the projects. CIFAL Shanghai will provide the abundant activities and the best service to all participants in this seminar.
Mr. Bhim Bahadur Dahal, Deputy Superintendent of Police from Nepal Police Office delivered the speech on behalf of all participants to express the sincere gratitude to Ministry of Commerce of China and CIFAL Shanghai for the meticulous work.
Deputy Division Chief of Shanghai Municipal Commission of Commerce, Mr. Li Zhen delivered the speech in the end. Mr. Li recalled the profound friendship between China and Nepal, and he described the fast development of emergency industry in China especially in Shanghai. At the last, Mr. Li hoped to inspire in the promotion of Nepal emergency communication development and application by this seminar.
All the guests and participants take a group photo for a precious memory.The opening ceremony is hosted by Mr. Wang Kemin, Deputy Director of CIFAL Shanghai. Totally 25 officials from Ministry of Communication and Information Technologies, Local Governments and Police Office of Nepal were attended in this seminar.
Previous:Mr. Angus Mackay, the director of the Division for Planet of the United Nations Institute for Training and Research, visited CIFAL Shanghai
Next:The Nepal Group studied Emergency Communication in Shanghai